KIA Soul Collective Initiative
ONLINE AD CAMPAIGN / EMAIL MARKETING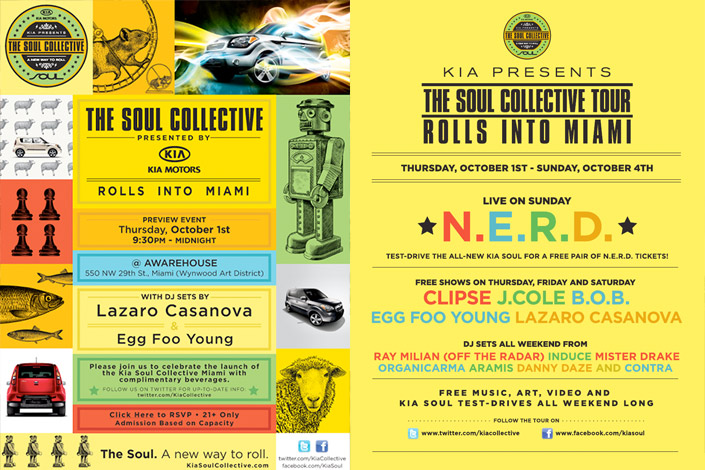 CLIENT: Kia, The Fader, Cornerstone Marketing
PROJECT: The Kia Soul Collective was a tour conceived to promote music, art and culture in the realm of promoting Kia's brand new Soul model nationwide. The tour landed in Miami and stayed for a four-day series of events at Miami's Awarehouse venue. The tour was headlined by N.E.R.D. and also featured Clipse, J. Cole, B.O.B.,  and Egg Foo Young.
OUR INVOLVEMENT: We were approached to build awareness about the four-day event and to help collect RSVPs via various online initiatives.

1) Local Miami Advertising: We provided advertising on local websites falling within the target audience.

2) Email Marketing: We built various email campaigns and used our own database and recruited other email marketing companies in the Miami area focused on a similar target audience.
Photos Courtesy of the Miami Herald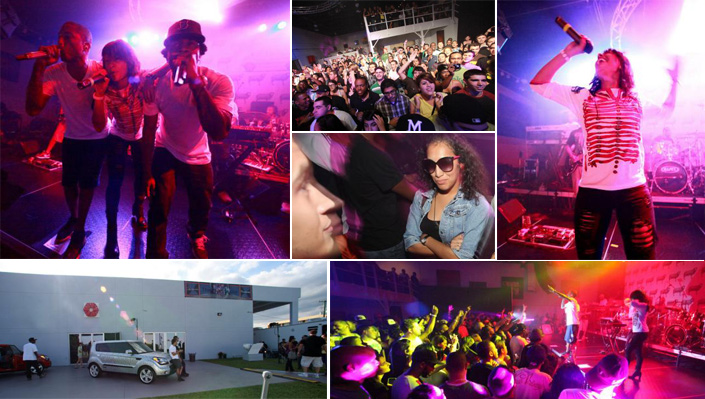 KIA Soul Collective Initiative
Clients