CREATE & CULTIVATE
Multi-City Event Series & Conference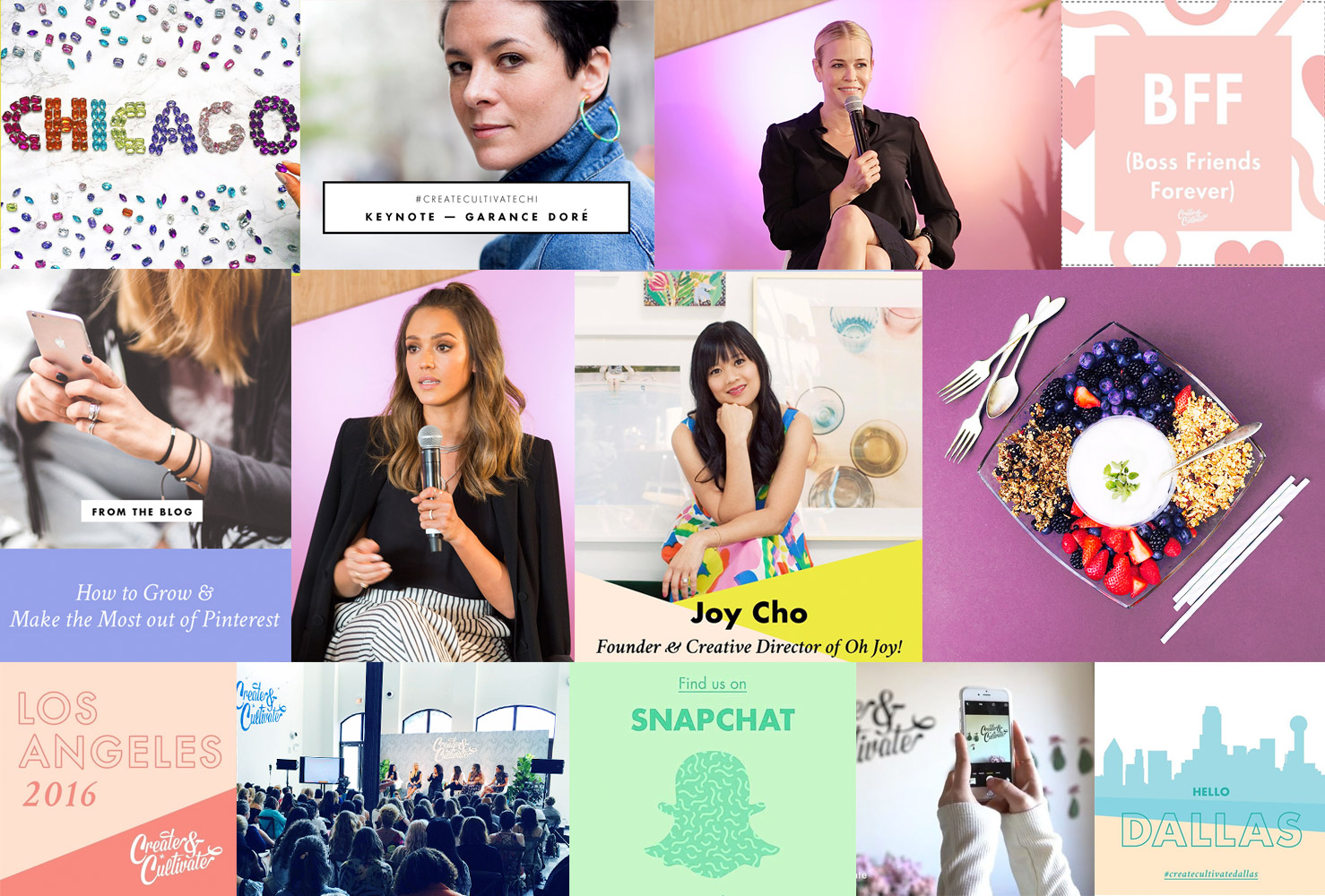 Event Videography + Photography at Create & Cultivate in LA, Atlanta, Chicago and Dallas
We partnered with Create & Cultivate over the last year to document their multi-city event focused on digital influencers and trends in the social media space. We were tasked with coordinating a four-camera setup to film each city's 14-hour event with the goal of creating various recap videos, sizzle reels and social media teasers. This included filming and interviewing guests, sponsors, vendors, panelists and the full-length keynote presentations. We've been able to partner with the conference for their events in Los Angeles, Atlanta, Chicago and Dallas.

Atlanta #ATL
Create & Cultivate geared up to present their final conference of the year and picked the southern hub of the country, Atlanta, as the latest footprint for the event.
It was a long day that started at 7am and ended at 9am, but we enjoyed documenting a fully catered breakfast, fulfilling panel discussions, cocktails, mentor sessions, a Zoe's Kitchen lunch hour, more cocktails and group talks in the afternoon, keynote panel sessions in the evening and then yes, ended the day with giftbags and just a few more cocktails. It was a fun day with a lot of vibrant personalities and young hopefuls looking to learn about the worlds of blogging, photography and social media.
Our setup was a three-camera crew, floating around the event, which was held at an art gallery called Mason Fine Art. One camera was alternating between the two panel discussion rooms where panels were held simultaneously. And the other camera made the rounds inside and outside of the building to capture interviews, celebrities in the green room, sponsor/vendor booths and attendees.
The day was topped off with three panel discussions by the likes of Meghan Markle, the Foodstirs founders and Nicole Richie. All of the keynotes were documented in full by a principle camera at the center of the room, while the other two cameras captured different angles and crowd reactions. Footage from the entire day was then used to edit a main recap video, a few social media teaser videos, a video for each of the three keynote panels and then a series of deliverables to press overnight.
Los Angeles #DTLA
The Create and Cultivate team is based Los Angeles, so it was only right that the Downtown Los Angeles edition of their conference ended up being their biggest event to date. Hundreds of talented women showed up to get drenched with a wealth of valuable information that would help take their business and their social media aspirations to the next level.
The day started at 7am with breakfast and continued through the day with numerous panels spread across two rooms and more intimate breakout "mentor sessions" with their mentor of choice. The day ended with three incredible keynote Q&A sessions with the likes of Rachel Zoe, Jessica Alba and Chelsea Handler.